News
Flutter UKI: Proud Sponsors of Code First Girls for 2023
We're delighted to share that Flutter UK & Ireland are proud sponsors of Code First Girls this year. 
Last year, Sky Betting & Gaming (part of Flutter UKI) sponsored CFG for the first time, and we'd like to share a little reminder about who they are, why their work is so important – and why now as a whole division we are continuing our sponsorship with them.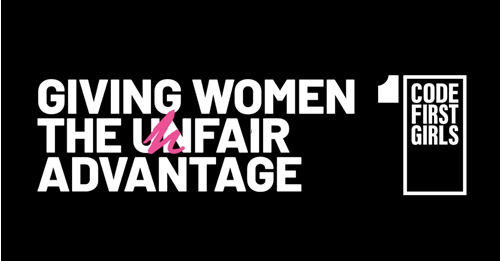 What is Code First Girls?  
Code First Girls has become one of the largest providers of free coding courses for women globally, having delivered over £75 million worth of free technology education and teaching three times as many women to code as the entire UK university undergraduate system. 
Their mission is to close the gender gap in the tech industry by providing employment through free education. They have helped more than 120,000 women learn to code and they work with companies like us globally to boost employability, diversity and social mobility, transforming local economies and communities.  
We spoke to Jo Prosser, Director of SBG Technology to find out more about Sky Betting & Gaming's previous work with Code First Girls, and why we value them so highly in our business.  
Hi Jo, could you tell us about Sky Betting & Gaming's experience with Code First Girls previously?  
SBG has always been an advocate of a wide variety of early careers schemes, but we had a gap for an entry level programme to target bringing more women into technology -  and so our relationship with Code First Girls was born. In Autumn 2022 we sponsored 5 girls to complete a CFG degree leading to a role as Junior Developer for them in January 2023. Three further girls have just finished their CFG degree and started with us on 1st July this year.   
 
 
Could you tell us why we have decided to extend that sponsorship across our entire division? 
CFG has been such a success within SBG that we wanted to repeat the sponsorship, ensuring that the wider Flutter UKI Division could benefit.  Bringing in such talented, enthusiastic and driven young women has been a joy to see.  We've literally been able to change their lives - and to be in a position to enable and support that… wow!    
 
 
How valuable are organisations like this to women in the tech space?  
There aren't enough women in tech roles.  Not in SBG, not across Flutter UKI, and not in the wider tech industry.   We need to continue to invest in schemes like this, but it doesn't stop there.  We also need to provide a supportive and inclusive environment in which they feel able to thrive. For all women in tech and not just those we bring in via CFG. A recent report produced by CFG and Tech Talent Charter (TTC) revealed that half of women in tech drop out by the age of 35. So not only do we need to continue to invest in bringing more women into tech roles, we also need to provide the support to ensure we keep them.

Is there anything else you'd like to say about this sponsorship or what it means to our colleagues in the business? 
There are two things I have absolutely loved about working on this sponsorship.  The first is seeing first hand the positive impact we've been able to have in changing people's lives.  Right in front of our eyes. Giving them an opportunity they otherwise wouldn't have had. 
Secondly has been the amount of people in SBG who have volunteered to help with things like interviewing, mentoring and providing boot camps & additional training to recruit and onboard our girls.  It's been particularly impressive to see so many male colleagues offer their time and support. 
 

You can find out more about Code First Girls here.