What we do
We're here to make sure our customers feel protected and supported at all times. Whether they get in touch with us, or we reach out to them, our focus remains the same: to deliver positive customer experiences that are built on openness and trust.
We use the latest tech to help us inform and educate customers through meaningful conversations that have their safety and best interests at heart.
From live chat and social media to emails and phone — we use whatever channels our customers prefer to help solve any problems they may have. That puts us in the privileged position to promote ideas within Flutter UK & Ireland that will make customer's experiences with us better than ever.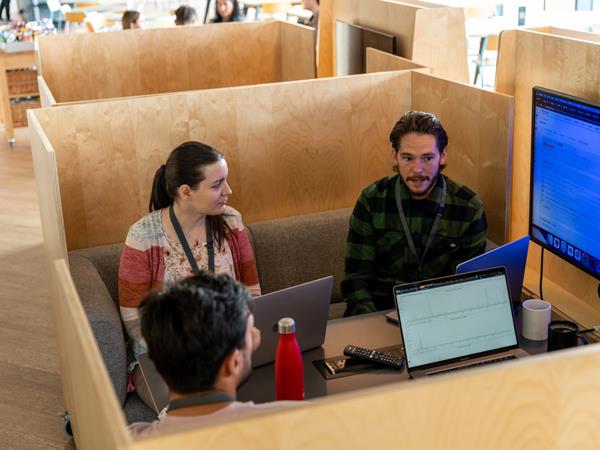 Why work in customer operations
Caring for our customers is a huge responsibility, so there's a lot more to us than our customer-facing roles.
Scratch beneath the surface and you'll find top-quality support teams, like Resource Planning, Training, Quality, Complaints and Change Delivery. They support our day-to-day operations, while our Strategy team focuses on where we want to head in the long-term.
We even have a Key Account teams, which deliver one-to-one service and protection to those customers who need it most.
Together, we make sure we're always at the top of our game.