What we do
We use the very best tech to create new boundaries. We build our own
and deliver resilient, scalable and high-performing systems.
There are three main areas to our work:
We manage risk — making sure our customers, products and suppliers are secure, protected and compliant.
We scale and stabilise — designing, building and operating in a way to make sure our products are always working to meet the needs of the business.
We deliver capability — we build it fast, we build it well and we build the right thing. We also measure what we seek to improve and maintain.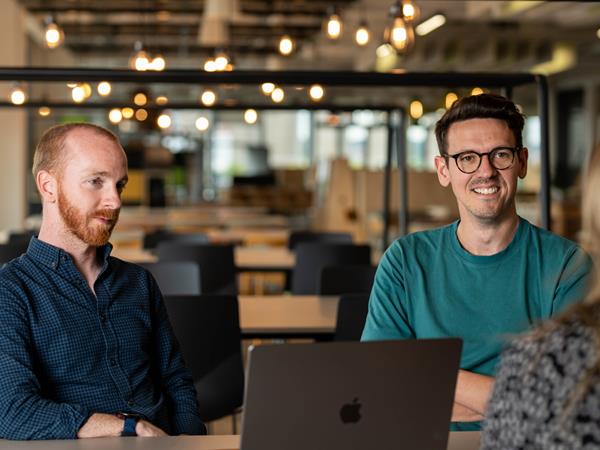 Why work in technology
Join us and you'll get to work with the leading tech of any industry — but while there's naturally a huge focus on tech, it's also about the people.
You'll work alongside some of the best tech minds in the UK — and when you have access to that kind of resource and mentorship, you've got the chance to take your career forward.
We are unafraid to challenge aspects outside our remit. We gain knowledge from others to learn and adapt our skillset, widening our view of what's possible.