Tombola
tombola is a technology company operating in the online gambling market. We came bouncing into the online bingo world in 2006, but our roots in bingo date way back to the 1800's. We've grown rapidly over the years and entered the world of online slots in 2016 with tombola arcade. We've just embarked on a new chapter becoming part of the Flutter UK & Ireland division of Flutter entertainment, a FTSE100 company and the world's biggest gaming company.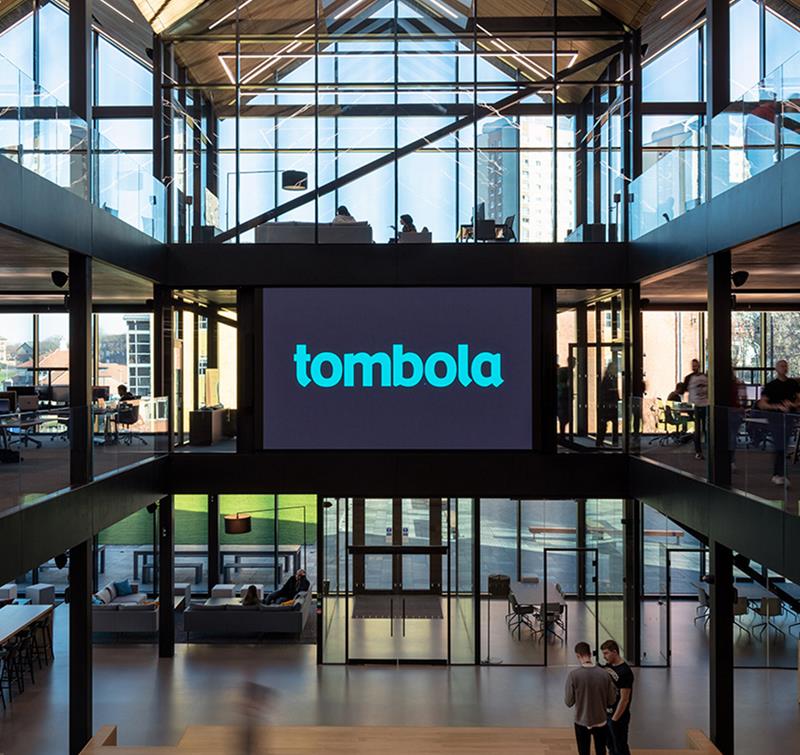 About us
Our tech campus is in Sunderland and we have offices across Europe in Gibraltar, Milan, Madrid, and The Netherlands. We're the market leaders for bingo in the UK, Italy and Spain and have ambitious plans for growth, including further expansion in some of our newer territories.
We are built on a philosophy of taking a responsible approach, and putting the player first, always. We proactively engage with our customer community, ensuring our players are in control and receive great value for money. That's really important to us. We encourage low-stakes and aim to create a fun community that our players love.

We're completely unique in that all our games are exclusive to us as they're all designed, developed, and managed in-house. We actively encourage our team to be involved from the ideas stage through to the live launch of a game and beyond. We innovate and we ask our people to push the boundaries of new technologies and give our customers the best experience possible.
We're ambitious, we're growing quickly and we're looking for awesome people to join our already awesome team. #tombolalife is a lot of fun - we take pride in what we do, we work hard, and we work together. We're excited about the future and the team that will make an impact.
Visit our Careers Site
What's happening at Flutter UK & Ireland?