What we do
We deliver exceptional insight using innovative research methods to shape our strategies and drive action. This allows us to make brilliant products and features we know our customers want and enjoy.
We're a diverse team of research experts, each bringing different backgrounds, experiences and specialisms for others to learn from. Our purpose is to help Flutter UK&I brands to better understand our customers and the wider online gambling market.
There isn't a part of the business we don't support through our methodologies and analytical techniques. Qualitative and quantitative research, brand trackers and market trackers help us listen to and understand the customer voice and, ultimately, help us create and deliver products and services that are both fun and safe.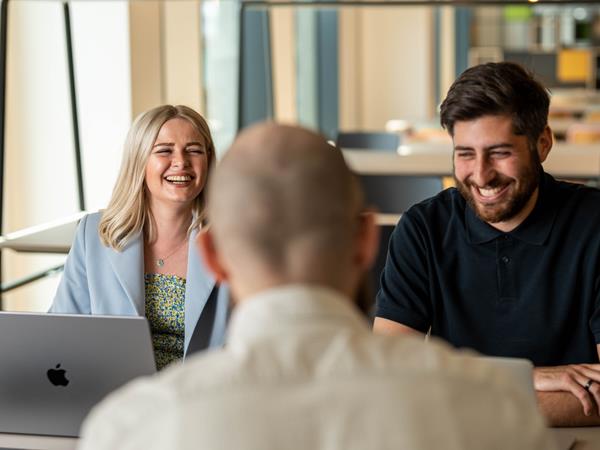 Why work in research and insight
We're a fun, friendly and inclusive team that's always trying and testing new methods and techniques. We don't stand (or sit) still for long.
Our work takes us right across the business, so the work we do is diverse — there's never a dull day and always a new project on the horizon! It also means we have a great variety of stakeholders.
We put a particular spotlight on our own development. Each of us is trained in all aspects of research. Scoping and scripting surveys, focus group guides, analysing and reporting data… we do it all! So there's loads of opportunities to learn and develop your skills.